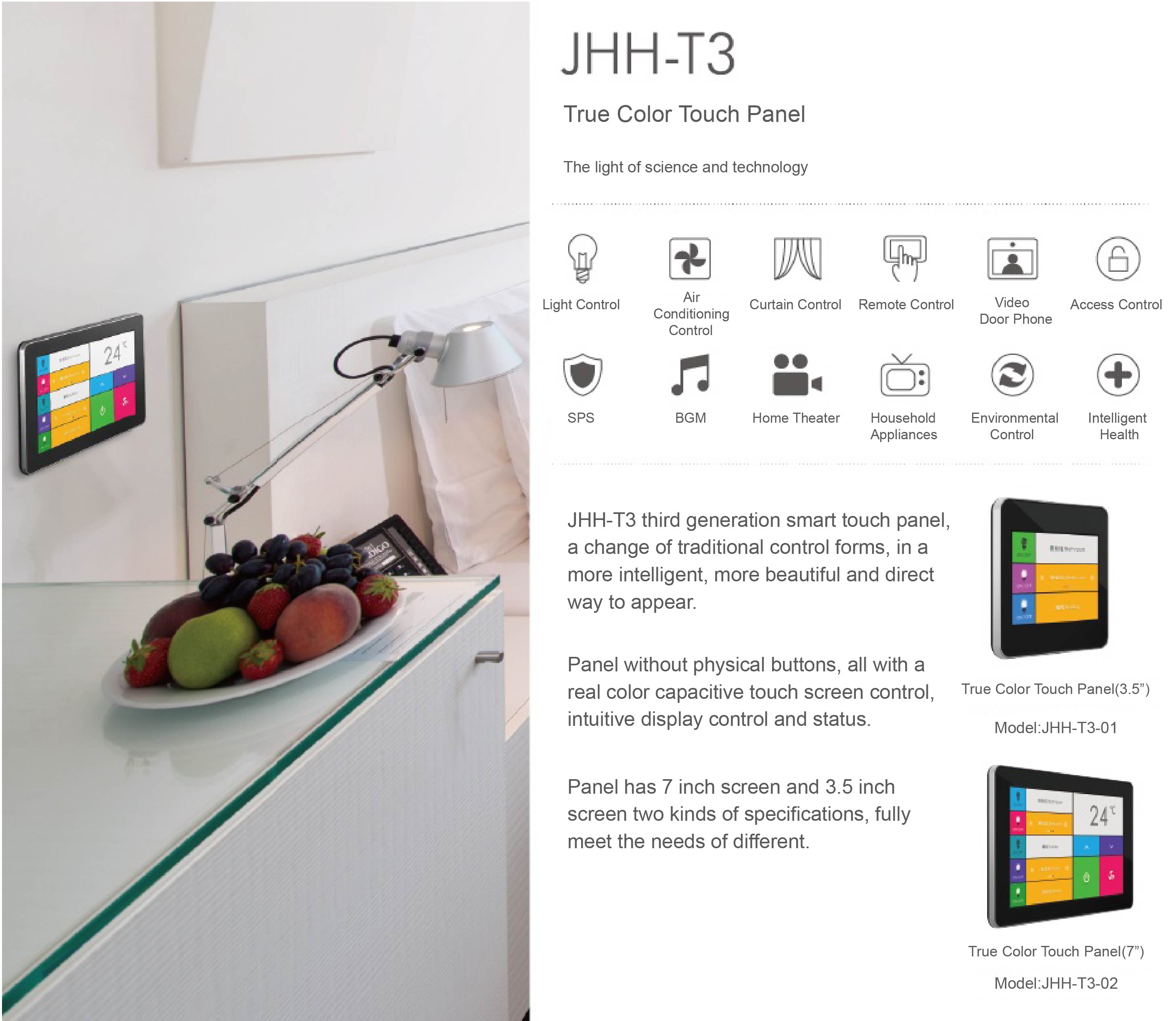 JHH-T3 third generation intelligent touch panel, unlike the traditional control mode, appears in a more intelligent, more beautiful and direct way.
Without any physical buttons, the panel is controlled with a true color capacitive touch screen, intuitively displaying the control content and the status.
The panel has two specifications: 7 inch screen and 3.5 inch screen, to fully meet different demands.